Customer Reviews
I love them, but…
I love the concept and they really do what they say! I know they are 300 count, but they feel really thin to me. I sleep only with a sheet during the summer, and like to have some thing I can snuggle into.. these seem really light weight..compared to my other 300 ct. kind of like the difference between 2ply and 1 ply
06/17/2021
Raymond B.

United States
Bed making much easier
This design absolutely makes it easier to make the bed in the morning! Love the feel of the sheets as well! Since I am taller I sometimes find the bottom somewhat binding. If not for the long lead time I would have ordered another set or it least the top sheet which was said to be out of stock. I ended up ordering another brand.
05/27/2021
Ariel S.

United States
ALWAYS TUCKED!!
These sheets have saved me so much time and energy already. Great quality, and even better idea!
05/05/2021
Corinne L.

United States
Life Changing!
These sheets are incredible! We put them on our bed yesterday, and I was super comfortable all night. Since the sheet stayed in place, I also wasn't playing tug of war with my husband over the other blankets. We are hooked! Making the bed this morning was also a breeze.. how did we ever use other sheets?!
04/28/2021
Madeline M.

United States
The easiest bed making!
I love to have a made bed but taking off the duvet, the sheet crumpled at the bottom and everything else takes so much time. With Kitelinens, a quick pull up and the bed is made. Let's me start my day with an easy accomplishment.
04/18/2021
Garrett E.

United States
Awesome sheets
We love them, they are everything they claim to be. The first like 2 weeks I was finding myself olnot being able to get out of bed because of how soft and comfortable they are and the way the dont come untucked at the end of the bed makes it so easy to make the bed in the morning. Highly recommend.
Thanks so much for the feedback, Garrett! We're so happy you love them!
04/17/2021
Mallory M.

United States
Great concept, not as ideal for bunk beds as I'd hoped
Okay. The pockets are too deep for 6 inch bunk bed twin matresses. Seems like it would be amazing for thicker mattresses.
Thanks for the review, Mallory! It's always helpful to hear what size mattresses our customers have. We'll take this feedback to consider for future design updates. Thank you!
04/12/2021
Nicole D.

United States
Nice quality doesn't fit cali king
I was told that the king size would fit a california king. It does not. Please make a california king
Hi Nicole, We apologize for any miscommunication! Based on our dimensions, a Kitelinens King top-sheet fits the width of a mattress at 78 inches. Generally, King mattresses range from 76-78 inches in width, and California King mattresses range from 72-76 inches in width. We'd love to know if this was an issue of width or somewhere else? Please do email us at hello@kitelinens.com and we're happy to help you! Sincerely, The Kitelinens Team
04/11/2021
kathleen h.

United States
Pass on this
Item was expensive, particularly as it was only the top sheet. Within 2 days of putting on the bed, sheet tore at the point of the gusset And across sheet about 4 inches..
Hi Kathleen, We're so sorry to hear you've experienced this problem! This is definitely not normal for our sheets and we want you to be 100% satisfied with your purchase. That's why we happily offer a 30-day warranty that provides you the ability to return your product if it is in anyway not up to standards (please see our Warranty on our website for more details). Please let us know how we can help you! Being such a new company, we really depend on the happiness and satisfaction of our customers! Therefore, we'd like to make things right if the issue was indeed on our part. Sincerely, The Kitelinens Team
03/08/2021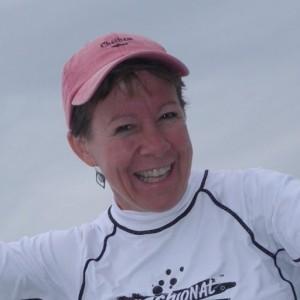 MR
Mary R.

United States
Need more colors
I would love if you'd make this in more colors
Thank you for the review, Mary! We're excited to introduce some new colors this Fall and will be sure to personally contact you to let you know! Sincerely, The Kitelinens Team
01/01/2021
Megan O.

United States
So easy to make my bed and very soft sheets!
I LOVE these sheets! They are so soft and the top sheet never bunches up at the bottom of the bed or ends up on the floor by morning. Such a win for this daily task!
12/21/2020
Linda S.

United States
Feedback
I am not able to give a full review as I haven't received yet....will need to complete a little later.
12/16/2020
Leslie S.

United States
Stay tucked sateen sheets
Love the sheets! They really do stay tucked yet give my feet freedom to move, and comfortable too!
12/15/2020
Ines T.

United States
Genius!!
Fabulous. So soft and functional. I honestly can't believe no one has thought of this before - love them and can't wait to buy more!!
Thank you for the review, Ines! We're so happy you're enjoying your Kitelinens
12/13/2020
Kevin C.

United States
I love my new sheets
Absolutely wonderful!
12/12/2020
Julie E.

United States
10/10 recommend!
So pleased with these sheets! The sheets are very comfortable and even my boyfriend, who is not very sheet savvy, commented on how much he loves the top sheet because it stays in place! I'm definitely an active sleeper and I am guilty of kicking top sheets away but this design stayed put! Hoping for more colors in the future!
About our
100% Cotton Sateen Sheets that Stay Tucked In
How Our Sheets Work
Why You Sleep Better with our Stay-Tucked Sheets

o   Only Tuck Once. Kitelinens have an easy-on top sheet design that means you don't have to bother tucking the sheet in along the entire perimeter of your bed. When one tuck is all it takes, you have more time to focus on the important stuff in your life.
o   Eliminate "sheet hogging." Is your partner an active sleeper who unconsciously steals the covers in the middle of the night? The unique dual-side slits and extra-long design of Kitelinens Stay-Tucked Sheets puts an end to sheet hogging while still being cuddle-friendly.
o   Prevent trapped toes. Hate that feeling of trapped toes? So do we. Kitelinens give your toes and feet the freedom to move without constriction, all while staying on the bed throughout the night – great for anyone who likes to sprawl out in bed or sleeps hot.
Why Buy Kitelinens sheets that stay on the bed?

Quality, care and innovation set Kitelinens Stay-Tucked Sheets apart, but it's our desire (and duty!) to bring natural, sustainable products into your life that drives us to continually improve our standards. We are committed to working with partners and processes which are good and safe for the home, the Earth and you. 

We're organic, sustainable, free of harsh chemicals and all about ethical trade. 
FAQ

How do Kitelinens cotton bed sheets stay tucked in?
Great question! Kitelinens are sheets that never come untucked. Our Stay-Tucked sheets' special hybrid design keeps them in place all night long and eliminates the need for time-consuming tucking in the morning.
I have a double bed, will Kitelinens Stay Tucked Sheets work with my bed?
Yes. A double bed and a full size bed are the same size. We recommend Kitelinens Cotton Sateen Sheets Full or Queen size for a double bed.
What is the thread count of Kitelinens Stay Tucked Sheets?
Kitelinens Cotton Seteen Sheets are 300 thread count. This combination makes for an extremely soft, cool and crisp feeling sheet.
I don't like the feeling of "trapped toes" - will Kitelinens cotton sheets be right for me?
Absolutely. We designed Kitelinens organic cotton sheets to specifically prevent toe tension while still staying tucked. Kitelinens cotton bed sheets are created with extra length and special dual side slits to give your legs and feet freedom to move around.
How long will it take my Kitelinens Stay Tucked Sheets order to ship? 
Kitelinens order processing takes place during normal business hours, Monday through Friday, and are processed within 1-2 business days.  Any purchases placed after 3:00pm EST on Fridays will be processed the following Monday.
After you order Kitelinens sheets that stay on the bed, you'll receive an automated confirmation email from our store with your order number. Within 48 business hours, you will receive another automated email with your tracking number. Once you have your tracking number, you can track the status of your package here. 
If you haven't received your order within 2 days of receiving your shipping confirmation email, please contact us at hello@kitelinens.com with your name and order number, and we will look into it for you right away.
Domestic shipping times depend on your location and we follow the guidelines of UPS which quotes, but does not guarantee, 3-7 business days for domestic delivery. Kitelinens is not responsible for any delays in shipping as this is out of our control.
What's your return policy? 
If you find that Kitelinens Stay-Tucked Sheets are not for you for any reason, we are happy to help you with a return. We accept free returns on all orders up to 30 days from the date the product arrived to you. Please see the full Kitelinens Return Policy.
Do Kitelinens cotton sheets come with a warranty?

Kitelinens warrants the "Covered Product" to be free of all defects in material and workmanship for 30-days from the original date of purchase. This warranty extends to the original buyer.
A "Covered Product" is defined as any of the following sheet set pieces, and can be individually considered for warranty coverage, depending on the issue presented:

King, Queen, Full or Twin size Stay-Tucked top sheet
King, Queen, Full or Twin size fitted sheet
King or Standard size pillow cases, each individually

Within the period of this warranty, Kitelinens will repair or replace, free of charge, any part proving defective in material or workmanship. All warranty repairs and service must be performed by an authorized Kitelinens technician or at an authorized Kitelinens service facility.
All expenses related to replacing or repairing a defective part under this warranty shall be assumed by Kitelinens, except for shipping and handling. Please see our full Kitelinens Warranty.
Are Kitelinens Cotton Sateen Sheets organic?
Organic, sustainable and free of harsh chemicals. We're committed to making each Kitelinens organic cotton sheet set ethically and sustainably while also delivering the  most comfortable cotton sheets you've ever slept in.
Kitelinens' manufacturing partners are certified by the Global Organic Textile Standard (GOTS). This is the top certification for requirements that ensure organic statues of textiles, from harvesting of the raw materials, through environmentally and socially responsible practices throughout every step in the supply chain of textiles. Companies who are GOTS certified adhere to a strict set of rules ensuring the welfare of the materials, the environment, and the working conditions of workers involved along the way. At a minimum, 95% of the cotton used is organic fiber and free of harmful chemicals. 
Kitelinens is also proud to partner with Better Cotton Initiative (BCI) certified members (#1005256) so we ensure we are selling Better Cotton. BCI exists to make global cotton production better for all parties involved - those who produce it, the environment it grows in and better for the sector's future. For all farmers involved in cotton production, they are trained on how to use water efficiently, care for the health of the soil it grows in and its natural habitat, how to reduce the use of harmful chemicals and apply superior work principles.
OEKO-TEX Standard 100 certification certifies the manufacturing process, ensuring that Kitelinens' organic cotton sheets have undergone laboratory testing for a wide range of harmful substances, and are free from known harmful substances. We do this because we care about you and the sheets you're sleeping in.
How should I wash my Kitelinens cotton sateen sheets?
You can wash your Kitelinens Stay Tucked sheets just like regular top sheets and fitted sheets. We recommend using a laundry bag to prolong the softness of your cotton sheets and protect them from any possible damage caused during the wash and dry cycle. Your Kitelinens cotton sheets care label will include the following washing instructions:
Machine wash your cotton sheets on warm, Gentle cycle only, Non-chlorine bleach when needed, Tumble dry low, Warm iron or dry clean. With proper care, you can keep these sheets that stay on the bed fresh, clean and lasting for many years.

How can I become a Kitelinens cotton sheets affiliate?
We are happy to partner with qualified affiliates (who are enthusiastic about sheets that won't come untucked!) through our affiliate program on ShareASale. Please contact us at hello@kitelinens.com with your website, marketing channels, media kit and any other information you'd like to share with us. We have a very limited number of Stay Tucked Sheets in inventory for media reviews.
Are Kitelinens premium cotton bed sheets available at any retail locations / brick-and-mortar stores? 
Kite Linens cotton bed sheets are not currently available at any retail locations. Buy Kitelinens pure cotton bed sheets online right here.
How can I become a Kitelinens Stay-Tucked Sheets distribution partner? 
We'd love to chat with you about being a distribution partner of Kitelinens, the most comfortable cotton sheets. Please contact us to discuss at hello@kitelinens.com.
What are the sizes of Kitelinens Stay-Tucked Sheets?
Our special sheets that stay tucked in come in a variety of sizes, including King, Queen, Full & Twin. 
Dimensions include:
King:
Fitted Sheet: 78" W x 80" L (17" pockets)
Top Sheet (Stay-Tucked Design): 105" W x 115" L 
King Pillowcases: 20" W x 38" L
Queen​:
Fitted Sheet: 60" W x 80" L (17" pockets)
Top Sheet (Stay-Tucked Design): 91" W x 115" L 
Standard Pillowcases: 20" W x 31" L
Full/Double:
Fitted Sheet: 54" W x 75" L (17" pockets)
Top Sheet (Stay-Tucked Design): 84" W x 110.5" L 
Standard Pillowcases: 20" W x 31" L
Twin:
Fitted Sheet: 39" W x 75" L (17" pockets)
Top Sheet (Stay-Tucked Design): 69" W x 110.5" L 
Standard Pillowcases: 20" W x 31" L
Includes:
1 100% cotton sateen bottom / fitted sheet
1 100% cotton sateen Stay-Tucked top sheet, our special hybrid sheet with deep pockets and dual side slits designed to stay on your bed throughout the night
2 100% cotton sateen pillowcases